Not exactly a productive year in blogging but it doesn't mean I didn't read or watch anything this year.
I'm pretty lazy updating books I've read or shows I've watched especially the date started and date finished parts, so this list may not be accurate and I may have forgotten some. For some reason I wanted to share so here goes…
ANIME
This was the biggest disappointment. Not in the shows, but in myself! I started some series and planned to watch more but I got sidetracked by a multitude of things and ended up wandering around so I never got to finish watching.
Finished: Boku no Hero Academia | Boku no Hero Academia 2nd Season | Boku no Hero Academia 3rd Season | Boku no Hero Academia: Training of the Dead | Koe no Katachi | Noragami | Noragami OVA | Shingeki no Kyojin: Kuinaki Sentaku | Shingeki no Kyojin: Lost Girls | Wotaku ni Koi wa Muzukashii | Yuri!!! on Ice
Ghibli watched (courtesy of my buddy binge watcher): Howl no Ugoku Shiro | Karigurashi no Arrietty | Kaze Tachinu
Unfinished (anime completed status): Cardcaptor Sakura: Clear Card-hen | Hyouka | Juuni Taisen | Mahoutsukai no Yome | One Punch Man | Violet Evergarden | Skip Beat!
Stuck on limbo (not sure if to continue): Black Clover | Boruto: Naruto Next Generations
---
MANGA
This was unexpected. Partly the reason why my Goodreads reading challenge (see image under books below) blew up to epic proportions is because I added manga volumes there. Wrong move. It was very hard to keep track there so I think I'll just use MAL.
Finished:
Ayahatori Shoukanchou | Hibi Chouchou |  Kamisama Hajimemashita | Kimi ni Todoke | Midnight Secretary | Ojousama no Untenshu | Shinrei Tantei Yakumo: Akai Hitomi wa Shitteiru | Shounen Dolls | Tokyo Ghoul | Tokyo Ghoul: "Jack" | Tokyo Ghoul:re | Watashi no Ookami-kun

Reviews! Midnight Secretary by Ohmi Tomu: Of Midnight Cravings
Tokyo Ghoul by Sui Ishida: It All Started With A Book
Ojousama no Untenshu by Ishihara Keiko — A Tug At My Maiden Heart
Currently following: (ongoing)
Akagami no Shirayuki-hime | Akatsuki no Yona | Boku no Hero Academia | Boruto: Naruto Next Generations | Chihayafuru | Coffee & Vanilla | Haikyuu!! | Harumatsu Bokura | Horimiya | Mitsuyokon: Tsukumogami no Yomegoryou | Noragami | Ookami-heika no Hanayome | Ousama ni Sasagu Kusuriyubi | Sabaku no Harem | Shingeki no Kyojin | Shinrei Tantei Yakumo | Takane to Hana | Tsubaki-chou Lonely Planet | Vampire Knight: Memories | Wotaku ni Koi wa Muzukashii
I just started on:
Junketsu + Kareshi | Kiss yori mo Hayaku | Momochi-san Chi no Ayakashi Ouji | Namaikizakari. | Oiran Girl | Ookami Shoujo to Kuro Ouji | Suki tte Ii na yo.
---
BOOKS
The biggest haul this year would be this. Finishing several series and actually owning physical copies. But sadly still no bookshelf. I'm not sure if I should be proud of this one because this happened because I just wanted to escape so bad. If you want to know what happened maybe take a peek at this very personal post.
I don't read books, I consume them.
I'm not sure it is wise to list down all the books I've read here but there are a few I could share and a review of sorts in a few words.
Kate Daniels series by Ilona Andrews. If you like urban fantasy this is for you. There are vampires, shifters, and other supernatural beings and of course a badass female lead who doesn't take shit from anybody. There are romance, action, adventure, and side stories to keep you fed.
I did not regret reading this even though I did not get proper sleep for a week

Hidden Legacy series by Ilona Andrews is also one of my favorites and now Kate Daniels joined it. Diamond Fire was the latest release.
Alessandra Torre's books caught me off guard with her mind games and twists (Black Lies and Tight). I remember ranting about them on twitter by the way.
Thea Harrison is an auto-read kind of author for me. Dragos Cuelebre and Pia really dug their way into my heart. Love the fantasy world with dragons and harpies. My kind of book series. I hope Peanut and Stinkpot get a story of their own too.
I did not even know about this series until this year and it completely blew me away! Simply freaking put, The Original Sinners is a must read series even if you don't read this kind of genre. Tiffany Reisz's writing is amazing! Mindblowingly good if I must say.
Fifty Shades got nothing on this. That was child's play.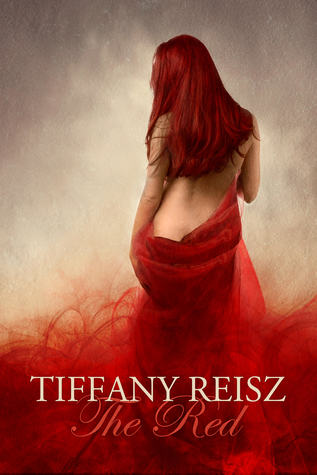 Her standalone books are also amazingly good. She never disappoints. The first book I read was The Red and I was not only scandalized but also enthralled. I don't know how she does it but her books are definitely subversive.
Christina Lauren's Beautiful Bastard series also got me this year. And I love the covers too… Her standalone books are awesome reads too. I was surprised to find a Jimin in there.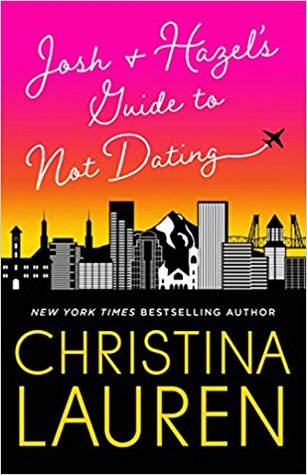 Honorable Mentions:
Stark Trilogy by J. Kenner
Black Dagger Brotherhood series by J.R. Ward
Royals Saga by Geneva Lee
The Legal Briefs series by Emma Chase
Tangled series by Emma Chase
Royally series by Emma Chase
Alien Huntress series by Gena Showalter
Weathermages of Mystral series by C.L Wilson
Maiden Lane series by Elizabeth Hoyt
Georgian series by Sylvia Day
The Lunar Chronicles by Marissa Meyer
The Royals series by Erin Watt
(I even reread) Twilight Saga by Stephenie Meyer
FAVORITES:
I lost track of how many times I reread favorites and that includes Ilona Andrews books up there. Good thing too since the Goodreads challenge counts rereads so that number up there would be waaayy higher otherwise.
Psy-Changeling series and Guild Hunter series both by Nalini Singh 
And finally… FAVORITES & owned physical copy:
I'm saving my words here because I plan to review them but of course I moody post so god knows when that would be. Just know that there's a special place for them in my heart.
A Court of Thorns and Roses series & Throne of Glass series by Sarah J. Maas and Six of Crows Duology by Leigh Bardugo
I actually managed to review the beauty that is the Six of Crows duology. If you want to see my raves and my probably nonsensical review, check them out here: Six of Crows by Leigh Bardugo: "No mourners, no funerals." and Crooked Kingdom by Leigh Bardugo: A Murder of Crows. I also reviewed Tower of Dawn but that's actually a rant about my dislike for a certain character so… better not. But if you want to see what I managed to review you can just go here.
---
Anyway, I've had fun sharing these! Talk to me below if you want to fangirl about some of these. Or just berate me for not finishing shows. I don't know. All I know is that I was also immersed in BTS (and k-pop) this year and I'm unrepentant about it.
Thanks for reading!