"Music is what feelings sound like out loud…"
― Georgia Cates
Even though we may have different tastes of music or different artists or albums we listen to, I would just like to share with you (whoever is reading this – you're awesome!) some of the songs that I listen to. And maybe in the hopes of language not being a barrier when it comes to music, you'll end up liking them too. But no pressure. This is just me wanting to share.
Feel free to also share some of the songs or albums or artists you listen to in the comment section down below.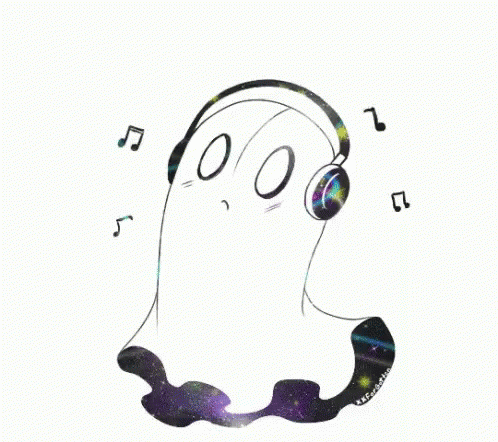 This is the third Untitled Playlist post of mine and the first two I combined in one playlist named 'Untitled' (obviously). The songs below recently joined the ranks of the mother playlist, but I'm thinking of separating them and naming this one: "Another Untitled Playlist" or maybe "Untitled, 2017".
So here's another list of korean (k-pop) songs that I have been recently coming back to:
BTS – Mic Drop (Steve Aoki Remix)
From their latest album Love Yourself: Her, a song called Mic Drop was already a well-loved track among the fans (and probably others too or you'll be dubbed as a tasteless ratatouille lol) especially when performed live by the boys. But then this remix happened. And the rest is history. Enjoy the beat!
---
Fall Out Boy & RM of BTS – Champion (Remix)
This track still seemed like it was heaven sent. It came out of nowhere and fell on the ARMYs (BTS fans) lap. As I have been lurking around twitter these days, (and it blew up there by the way) the hashtag #RMxFallOutBoy was already trending even before the song came out on some countries. Asian fans (like me) got to hear this one sooner than the others as it was released today (Dec 15 I think past midnight). Fans of Fall Out Boy AND BTS have been raving about how this unexpected collab is practically gift-wrapped and sent as an early Christmas present to their ears.
---
TAEYANG – EYES, NOSE, LIPS
If you have listened to the original version of this, you'll know it's definitely one of Taeyang's best. But you've never heard a duet like this! A powerful impromptu collaboration between the artist and the fan.
---
LAY – SHEEP
Technically, this song is in Chinese. But Lay is a member of the Korean group EXO so it sort of counts as he is still part of the k-pop scene. This song is catchy in that dancer vibe kind of way, and Lay is a great dancer so this is song is definitely him. I wonder what the 'sheep' actually means cause I never did find out (and for the nth time SM, we need subtitles!). I'm still laughing over some parts of the music video by the way (popcorn and sheep – the new OTP).
---
GOT7 – YOU ARE
When the artists themselves work on the songs that they perform, it sets a different mood since they know it intimately and it shows. JB, the leader of the group has co-written this track which was their comeback song this October.
---
Wanna One – Beautiful
Wanna One is a group produced by the survival show Produce 101 Season 2 (Wanna One = 101). I have religiously waited for each episode of that show when it was airing and was obsessed with the song Never. And even if some of my bets weren't included in the final ranking, I have been keeping an eye out for these talented pool of boys (there are eleven of them and they're all visuals on their own right so- feast your eyes). Their recent performance in Mnet Asian Music Awards, brought to my attention this song. I especially love the part of the song at the 1:00 mark (Jin Young) and also Daehwi's voice (1:53) really suits this song in my opinion.
---
Royal Pirates – 'You' & 'Run Away'
This is courtesy of fellow fangirl MisHATventures. Royal Pirates is a Korean Band, and from my limited knowledge of them (it was only last night that I listened to them and checked out their discography mind you) the band consists of three members: Moon, Sooyoon, and James.
Since checking out this band last night, I have been listening to some of their songs and I am loving what I'm hearing! Also, most of their songs have English versions which are such gems because it sounds like it is the original. But some of the tracks I think I like the Korean version better, and even more so on the lyrics department.
---
Sungha Jung covers of BTS songs
My vacation finally started but my playlist still hasn't caught up, since the music which I have been listening to while studying are still claiming a spot.
I have been listening to Sungha Jung covers from his Maroon 5, Ed Sheeran and other western artists covers, to his YG family songs era. He has been covering songs for a long time now and has made himself known in the music industry, collaborating with GD and 2NE1 at one point. He is known for his acoustic fingerstyle guitar and mostly upload his works on Youtube.
Jung creates acoustic covers and arrangements, typically by ear and/or by watching videos, and has original music, which he plays and uploads online. He was often described as a "guitar prodigy" and the "Korean August Rush", though he prefers to be known as a 'guitarist' rather than a 'guitar prodigy' (Wikipedia)
I gravitated towards his covers of BTS recently but almost all of his covers are worth listening to. When you need some acoustic fingerstyle version with no lyrics so you can (sort of) concentrate on studying or doing other things, you can turn to Sungha Jung and his covers. He'll be on Youtube waiting for you.
---
And as a tribute to the inspiration for the title (or being untitled) of this playlist, here's G-Dragon's Untitled, 2014 cover by Sungha Jung:
---