"Don't just teach your children to read… Teach them to question what they read. Teach them to question everything." ― George Carlin
---
Top Ten Tuesday is courtesy of The Broke and the Bookish!
Books AND Mangas for my future kids:
Harry Potter
This would be the obvious one on the list. I'll bet it's on everyone's list! I was thinking of listing each book but then that would be cheating…
Percy Jackson
When you can't get them to study their Greek mythology, you introduce them to the son of Poseidon. He'll get the job done for sure! Don't worry, they're gonna learn something. Probably. Annabeth will be there to supervise.
The Shadowhunter Chronicles
This was probably, more than a little bit of a selfish entry. As I have learned to hoard quotes in the Infernal Devices Series, I hope they learn something from these books too. Though hopefully not too much of Magnus' glitter escapades.
The Da Vinci Code
"The apple does not fall far away from the tree." Dear old dad made me read this so I'm passing it on. This can be a family heirloom or something. Or a bookworm initiation in the family. But .. maybe when they're old enough.
The Little Prince
Well, this is one's a classic. Pretty self-explanatory if you ask me. 🙂
Have a Little Faith
It's been too long since I have read this book but there was one quote that stuck with me even now: "They [parents] weren't perfect, but they don't need improvement." It was such a revelation to the teen me back then that I never forgot this book even though it wasn't one of my usual reads.
7. Gakuen Alice
I remember that I loved this one so I'm including it in this biased list. I want them to read about friendship, love and magic. And that with just enough imagination, a story like this can come to life. Maybe it'll also inspire them to draw and create.
Naruto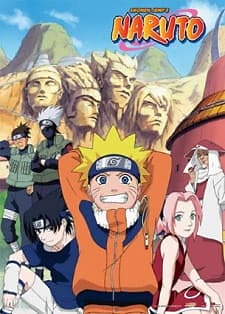 You have to have the guts like Naruto to achieve your dreams. Even if it borders on stubbornness and foolishness, sometimes you have to give your all. The story of a young boy with a beast inside. Maybe they'll learn that we all have something inside of us that makes us special. Maybe not a nine-tailed fox 'cause I'm no Kushina with her Minato.
Shigatsu wa Kimi no Uso
Music! And to learn that all things have an ending. Every performance has a beginning and an end. To make them realize that you have to live, not just survive. Live your life to the fullest and never be afraid to be different.
The Bible Stories
Nuff said.
---
"Children are made readers in the laps of their parents."
And that's it for this week's Top Ten Tuesday!
Top Ten Tuesday is courtesy of The Broke and the Bookish!