There are so many cases of manga or anime turned into Live Action. But how often does it happen that the same actor portrays the main role as this rising star – Kento Yamazaki. Dubbed as the master of live adaptation of manga and anime by fans.
He has come to my attention for his performance in Heroine Shikkaku and his portrayal of L in the Japanese drama series Death Note. Then, as news of several mangas I was reading at the time will have its Live Action adaptation, he kept on popping up as the lead! It's as if they keep telling me to look out for this guy.
Some of his notable works:
Another (2012)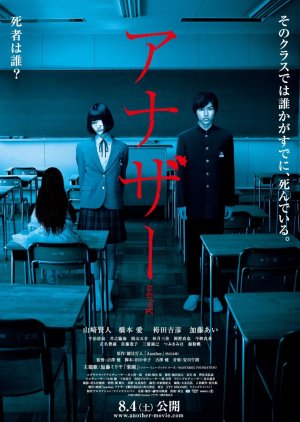 Sakakibara Koichi a 15-year-old boy who's forced to move to a suburban town in the mountains to live with his grandparents in the spring of 1998. One day he suffers a seizure brought on by a chronic lung condition and collapses. While in recovery at the hospital, he sees a beautiful girl wearing an eye patch. Her name is Misaki Mei. And after a chain of deaths at their school, Koichi turns to Misaki, the only person who can help him unravel the mystery behind it all. Based on the novel "Another" by Yukito Ayatsuji.
Genres: Suspense, Friendship, Mystery, Horror, School, Manga
---
L♥DK (2014)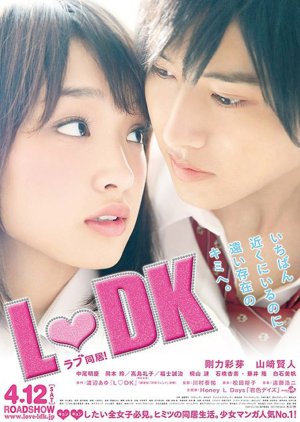 Nishimori Aoi's parents moved to another city for work, but Aoi didn't want to transfer to a new high school. She stays behind and lives in an apartment by herself. Shusei Kugayama moves in next to Aoi's apartment. Shusei is a very popular student at their high school. Due to a mistake, Aoi makes the fire sprinkler go off in his room. Until Shusei's room is fixed, he stays with Aoi.
Genres: Romance, School
---
Heroine Disqualified (2015)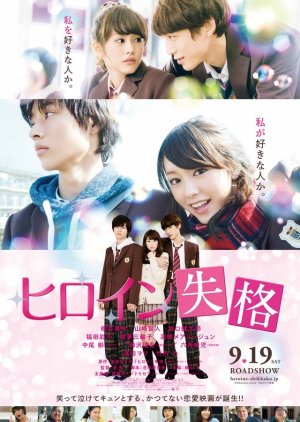 Matsuzaki Hatori is a female high school student who has a crush on her childhood friend, Terasaka Rita. She believes her life is like a shojo manga and Rita will eventually choose her as his heroine. However, Rita begins dating Adachi Miho, a nerdy girl in their classroom. Even though Rita dated before, Hatori feels that Rita really likes Miho and it is the first time Hatori feels threatened by Rita's girl. Because of Hatori's jealousy, the most popular playboy student, Hiromitsu Kosuke, takes an interest in Hatori.
Genres: Comedy, Romance, School, Drama, Manga
---
Orange (2015)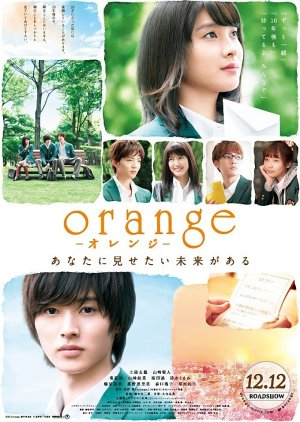 One day, Takamiya Naho receives a letter written to herself from ten years in the future. As Naho reads on, the letter recites the exact events of the day, including the transfer of a new student into her class named Naruse Kakeru.  Adapted from the manga with the same name written/drawn by Takano Ichigo.
Genres: Friendship, Romance, School, Youth, Drama, Supernatural, Tragedy, Manga
---
Wolf Girl and Black Prince (2016)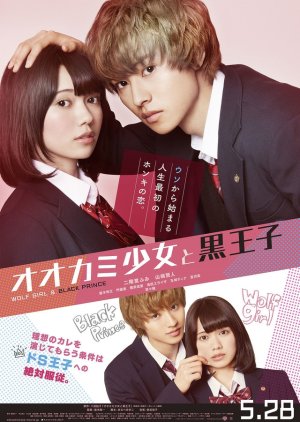 Shinohara Erika is a first-year high school student. While talking to friends, she makes up a story about her "boyfriend." In reality, Erika doesn't have a boyfriend. Erika then sees a pretty boy on the street and takes his picture discreetly. She later shows his picture to her friends as her boyfriend. The boy in the picture is Sata Kyouya and happens to attend the same school as Erika. She tells Kyouya about her situation and asks him to be her pretend boyfriend. Even though Kyouya has a pretty appearance, he has a dark side.
Genres: Comedy, Romance, School, Manga
---
Your Lie in April / Shigatsu wa Kimi no Uso (2016)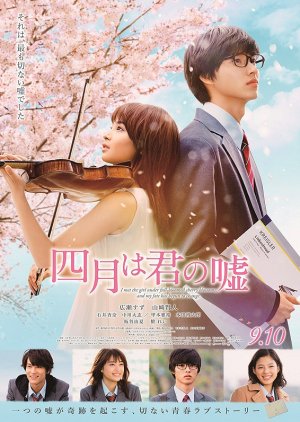 Kosei Arima won numerous piano competitions while under the strict watch of his mother. He was known as the human metronome during that time. Since the death of his mother, Kosei Arima has been unable to hear the sound of his piano. Kosei Arima then meets Kaori Miyazono through childhood friend Tsubaki Sawabe. Kaori Miyazono plays the violin and has a free spirit. Since meeting her, Kosei Arima is able to face the piano again. Meanwhile, Kaori holds a secret. An adaptation of Naoshi Arakawa's "Your Lie in April" manga.
Genres: Music, Romance, School, Drama, Manga
---
One Week Friends / Ishuukan Friends (2017)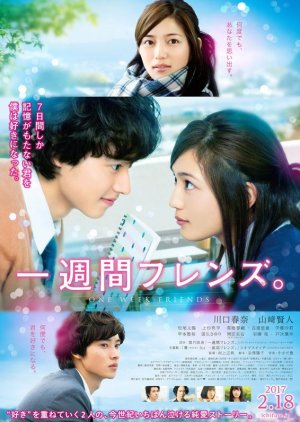 Kaori Fujimiya is always alone because all of her happy memories, including time spent with her friends, disappear every Monday.
Deciding that he wants to be friends with her anyway, Yuuki Hase tries to get close to Kaori each week, wishing that she would one day call him "a friend."
Genres: Friendship, Psychological, Romance, Life, School, Manga
---
Jojo's Bizarre Adventure – Diamond is Unbreakable (2017)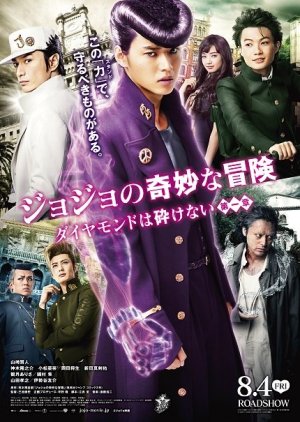 In the fictional town of Moriou, Josuke Higashikata is the illegitimate son of Joseph Joestar. He possesses a Stand (superpower), called Crazy Diamond, that allows him to restore or fix broken objects or animals. Josuke and his friends go to war with other Stand users.
Genres: Action, Manga
---
Hyouka: Forbidden Secrets / Hyouka (2017)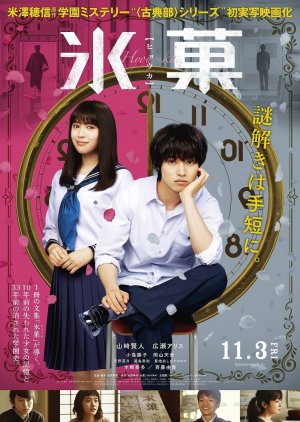 Energy-conservative high school student Houtarou Oreki ends up with more than he bargained for when he signs up for the Classics Club at his sister's behest. Begrudgingly, Oreki is dragged into an investigation concerning the 45-year-old mystery that surrounds the club room. Accompanied by his fellow club members, Oreki must combat deadlines and lack of information with resourcefulness and hidden talent, in order to not only find the truth buried beneath the dust of works created years before them but of other small side cases as well.
Genres: Mystery, School
---
The Disastrous Life of Saiki K (2017)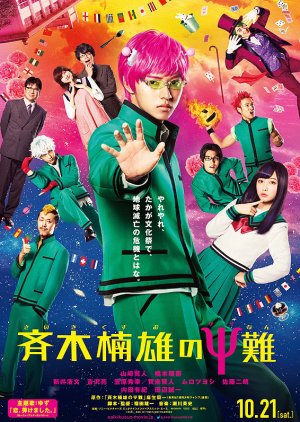 Kusuo Saiki is a 16-year-old high school student. He was born with psychic powers, but he hesitates using his superpowers in front of other people due to a childhood experience. Kusuo Saiki now tries to keep a distance from others to hide his psychic power ability, but his classmates with distinct individuality gather under Kusuo. Can Kasuo keep his precious ordinary daily life?
Genres: Comedy, Supernatural, Manga
---
And in the drama category, he plays the role of L in the Japanese drama version of Death Note.
"The human whose name is written in this note shall die." Light Yagami is an ordinary university student. One day, he receives a death note which changes his life. The death note awakens his warped sense of justice and genius. He becomes murderer Kira and punishes criminals. L (Kento Yamazaki) is a well known private detective. L appears in front of Light Yagami. L defines Kira as evil and decides to catch Kira.
Genres: Thriller, Mystery, Psychological, Supernatural, Detective, Manga
---
A Girl & Three Sweethearts / Sukina Hito ga Iru Koto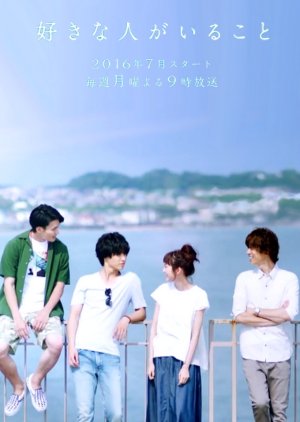 Sakurai Misaki is a patissier who dreams of having her own business in the future and has prioritized work to the extent that she has forgotten how to kiss. But one day, she is suddenly dismissed and has difficulty finding a new job. At that moment, Misaki meets Shibasaki Chiaki, her first love in high school. Learning about her situation, Chiaki invites her to live in and work at the seaside restaurant that he runs in Shonan. Chiaki has two younger brothers. Second brother Kanata is a talented chef while third brother Toma is a waiter at the restaurant. Misaki ends up spending one summer with the three handsome siblings.
Genres: Food, Comedy, Romance
---
And if you're wondering about the reason for this post, it's because I'm planning on re-watching some of his works and watching the others I still haven't checked out. In short, a YamaKen marathon. I will try to write reviews about some of them but mostly this is for my fangirl heart.